True Hot-Holding | Flexible Merchandising
Our Flexeserve line allows you to display your hot foods with confidence. Flexeserve units allow you to control the temperature of your delivery and takeaway food with exclusive hot-holding technology. With a variety of configurations available, Flexeserve is the perfect solution to your front or back-of-house food service needs.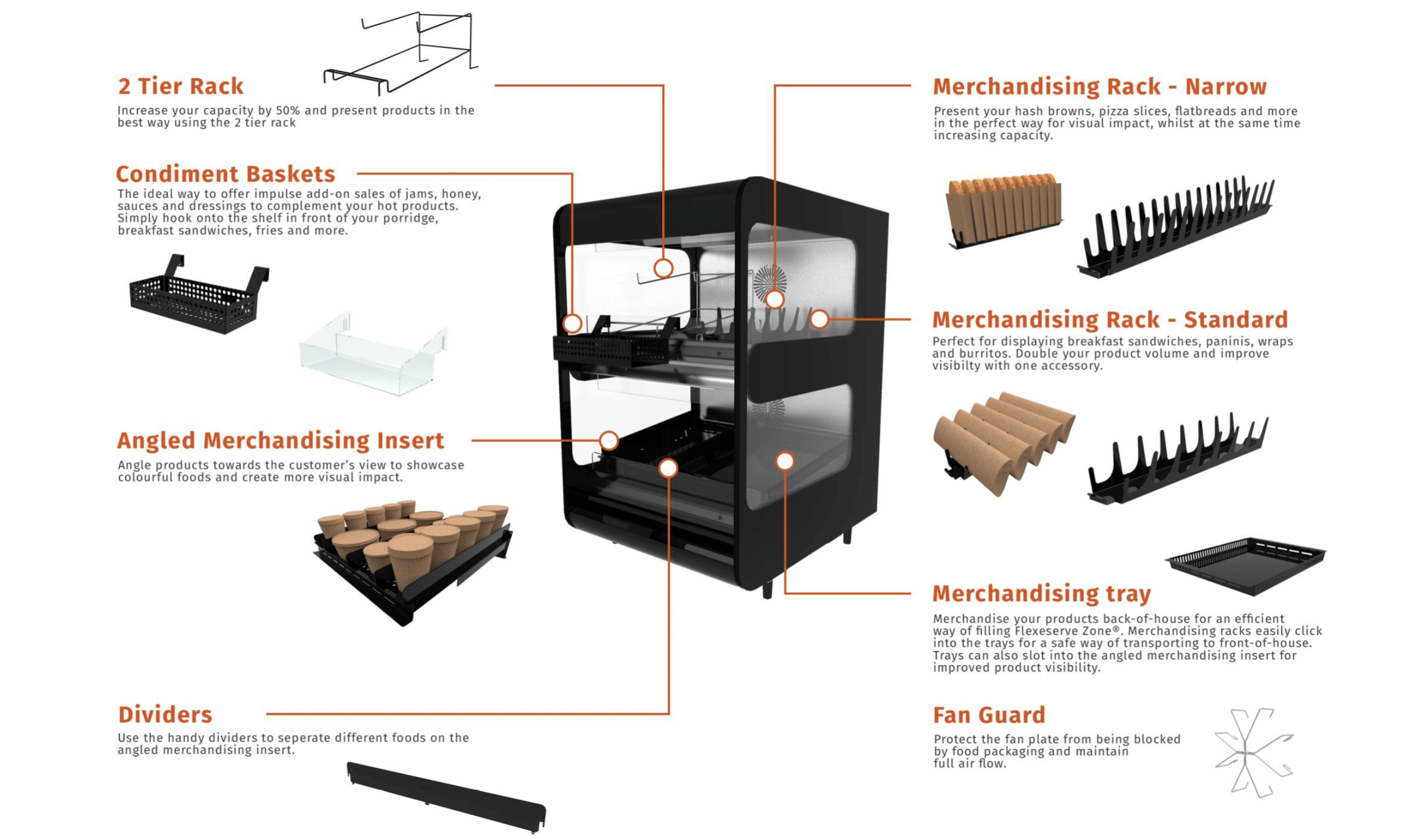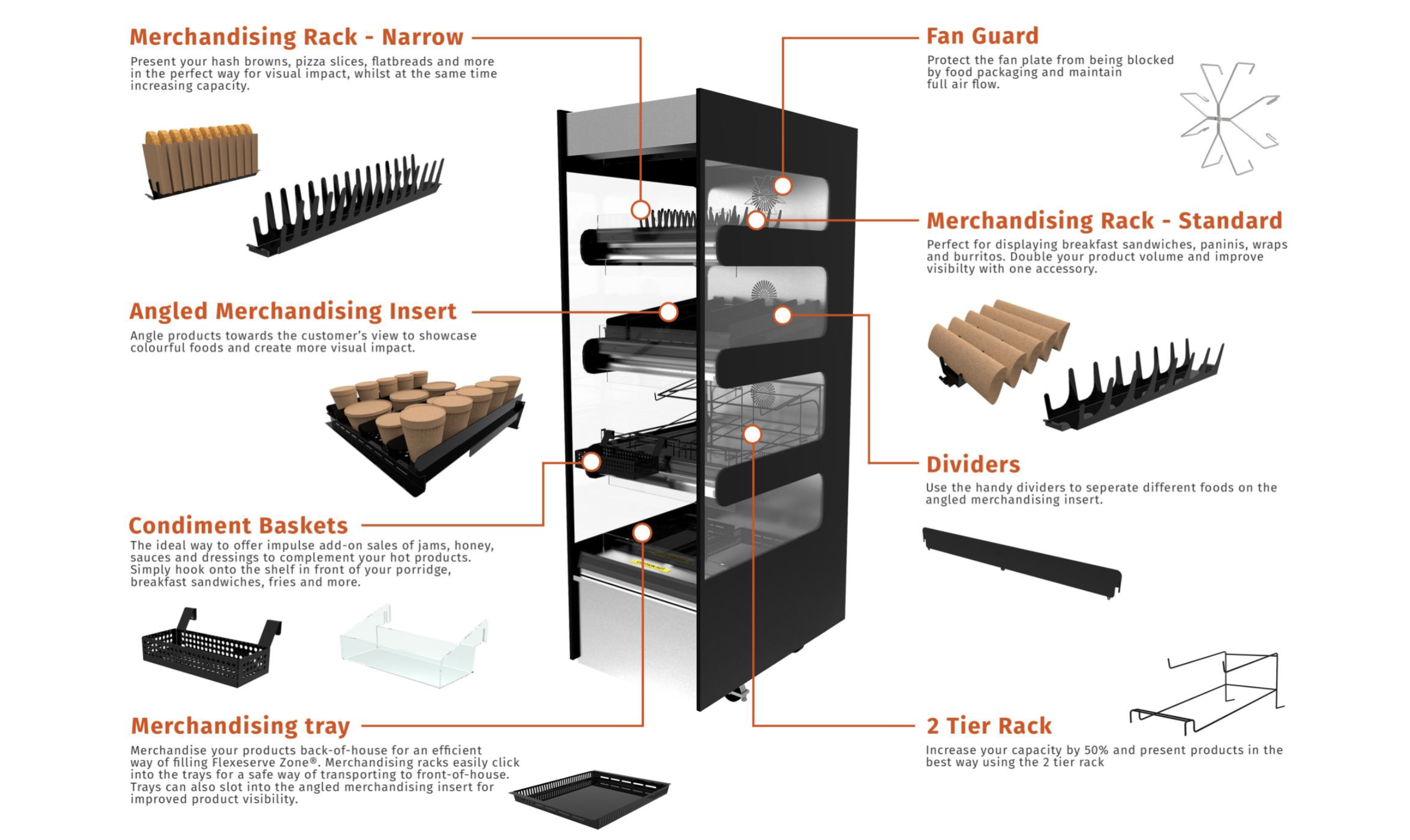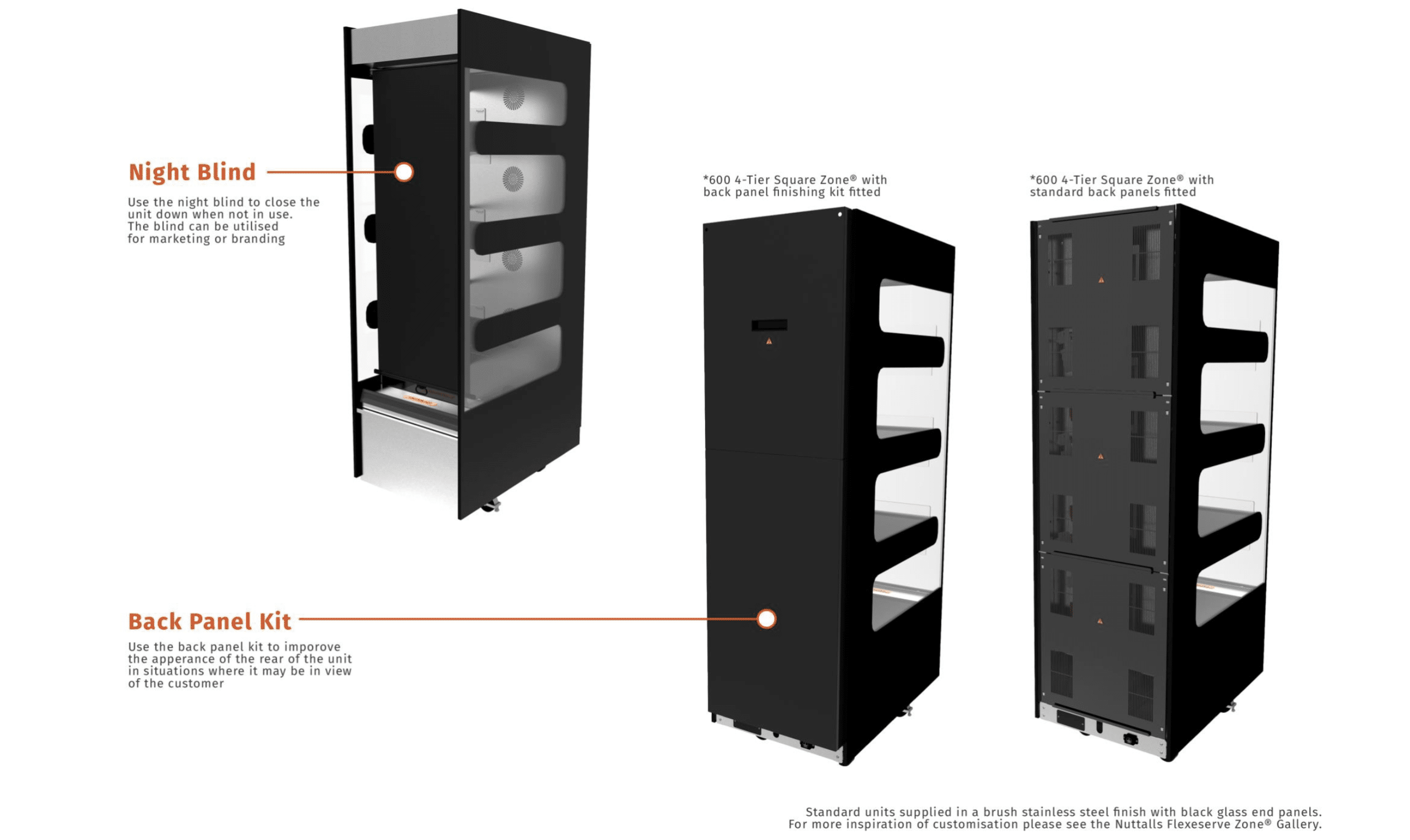 Standard Features
2 Tier Rack
Increase your capacity by 50% and present products in the best way using the 2-tier rack
Condiment Baskets
The ideal way to offer impulse add-on sales of jams, honey, sauces and dressings to complement your hot products. Simply hook onto the shelf in front of your porridge, breakfast sandwiches, fries and more.
Angled Merchandising Insert
Angle products towards the customer's view to showcase colorful foods and create more visual impact.
Dividers
Use the handy dividers to separate different foods on the angled merchandising insert.
Merchandising Rack – Standard
Perfect for displaying breakfast sandwiches, paninis, wraps and burritos. Double your product volume and improve visibility with one accessory.
Night Blind
Use the night blind to close the unit down when not in use. The blind can be utilized for marketing or branding.
Accessories / Add-Ons